Yodogawa Christian Hospital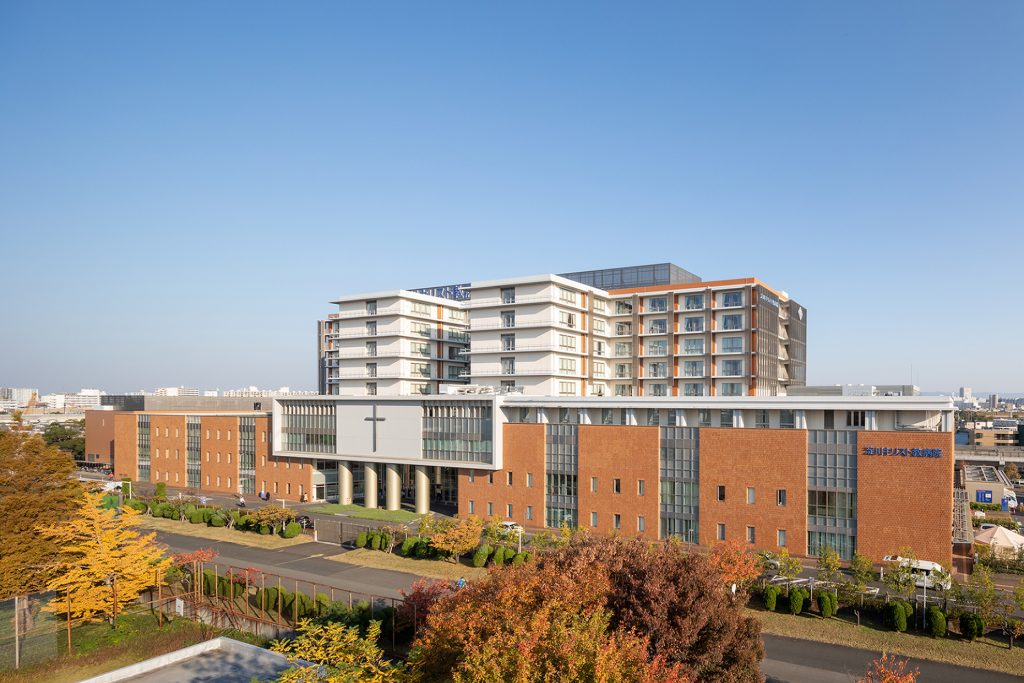 Founding Philosophy
"Whole Person Healing" of the Yodogawa Christian Hospital is a medical ministry in Christ's love, serving the patient as a total unity of body, mind and spirit.
YCH overview
Year of Foundation
1955
Founder
Religious Juridical Person Japan Mission, Presbyterian Church in the USA
Chairman
Mitsuru Sasako
Superintendent
Hiroshi Fujiwara
Medical Departments
Internal Medicine, Cardiology, Respiratory, Nephrology, Dialysis, Cerebrovascular Medicine, Neurology, Diabetes and Endocrinology, Hematology, Rheumatology, Gastroenterology, Oncology, Psychiatry, Pediatrics, OB&GYN, Surgery, Pediatric Surgery, Digestive Surgery, Thoracic Surgery, Breast Surgery, Endoscopic Surgery, Orthopedics, Neurosurgery, Cardiovascular Surgery, Ophthalmology, Dermatology, Plastic Surgery, Urology, E.N.T., Anesthesiology, Pathology, Radiology, Therapeutic Radiology, Palliative Care, Rehabilitation, Emergency Dept., Clinical-Laboratory, NICU, Health Promotion, Dentistry and Oral Surgery
General Information
Check-in Hours
Monday through Saturday, 8:00 am.-11:00 am
Telephone Number
Hospital Operator  06-6322-2250
General Visiting Hours
工作日2:00 pm-8:00 pm Monday through Friday
11:00 am -8:00 pm Saturday, Sunday and Holidays
Only children over the age of 5 may visit.
Pediatrics Visiting Hours
Daily 6:00 am-11:00 pm Only parents
Daily 12:00 pm-8:00pm Relative
Only children over the age of 12 may visit.
OB General Visiting
Daily 2:00 pm-8:00 pm
Only children over the age of 12 may visit.
NICU/GCU
Open 24hours a day.
Only parents may visit.
Directions
Address
1-7-50, Kunijima, Higashi Yodogawa Ku, Osaka, Japan 533-0024
10 minutes by car from JR Shin Osaka station
25 minutes'walk from JR Shin Osaka station
3 minutes'walk from Hankyu Kunijima/Sozenji station (Hankyu Line/Subway Sakaisuji Line)